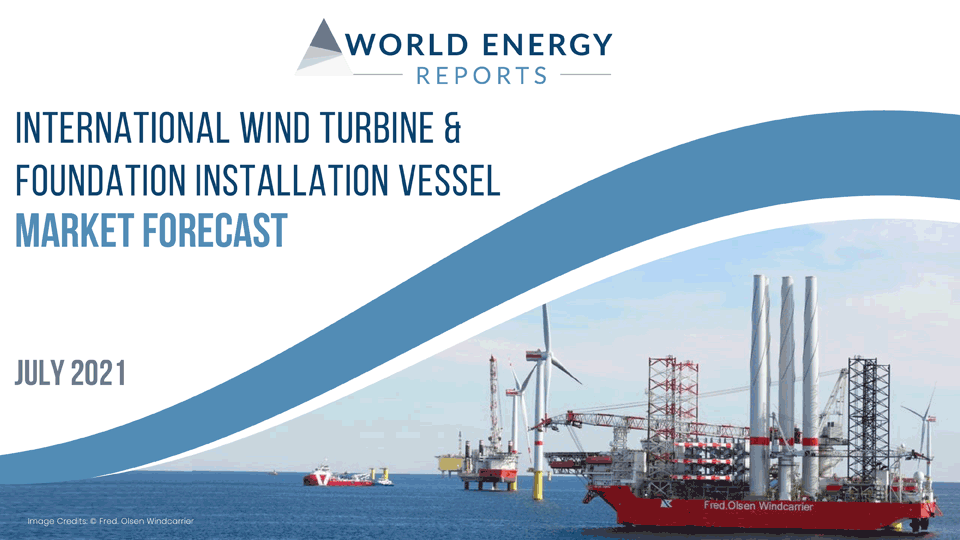 International Wind Turbine and Foundation Installation Vessel Market
More than 100 turbine and foundation installation and maintenance vessels will be required for offshore wind projects planned over this decade. Demand will be satisfied by newly constructed or upgraded vessels -- presenting a multi-billion-dollar opportunity for engineering firms, shipbuilders and conversion yards, equipment suppliers, service providers and those who finance marine assets.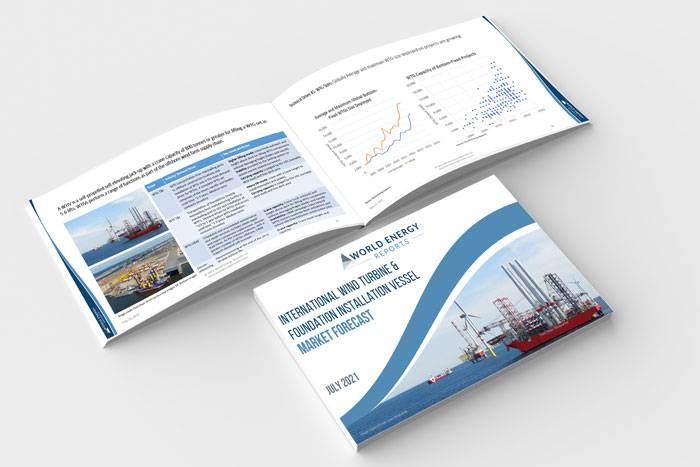 Offshore wind growth is driven initially by government support linked to energy transition policies and later by off-grid demand to support the electrification of the wider economy. Most of capacity additions will be achieved with bottom-fixed installations. More than 95% of the 20,000 new turbine installations through 2030 will be on steel monopiles or jackets.
These requirements cannot be met by the current supply of wind turbine installation vessels. Almost all of the current fleet of international WTIVs will be technically redundant by 2025 as a consequence of the rapidly growing wind turbine sizes, greater water depths and increase in foundation size.
Foundation installation requirements are also rapidly changing. Until now this requirement has been largely satisfied by WTIVs and heavy lift vessels designed for the oil & gas and port/salvage market. Market requirements are now shifting to purpose-built wind foundation installation vessels capable of handling the largest monopile foundations. More specialized vessels will be required for this purpose.
As well as uncertainties posed by the rapidly evolving technological terrain, installation vessel owners are also having to navigate their way through evolving local content requirements in Taiwan, Japan, the United States and elsewhere.
China is a relatively closed and busy offshore wind market with its own demand drivers. Chinese WTIVs are unlikely to operate outside of China. In fact, it is more likely to see smaller installation vessels redeployed to the Chinese market, especially as they become less technically suited to international demand.
These are the findings in a new report "International Wind Turbine and Foundation Installation Vessel Market" just completed by World Energy Reports.
The 90+ report provides a guide to understanding the drivers that will shape requirements in this growing, globalizing and technically evolving industry. The report examines the structure of the installation industry, profiles the underlying market drivers, forecasts wind installation activity through 2030 and identifies installation vessel technical requirements to meet future demand.
Report price is $2,800